Inside the greenhouse
An entire ecosystem has been created in the water basins in our greenhouses in order to provide the most optimal growing conditions possible for spirulina. In partnership with Agroscope, the Swiss centre of excellence in agricutural research, we carry out analyses in order to guarantee water of excellent quality and free of heavy metals and pesticides.
In our greenhouses we fill our ponds with natural alpine water that is heated by the sun. The entire growing process is carried out without animal products, pesticides or herbicides. Spirulina contains no additives; it is non-irradiated and GMO-free.
Our spirulina is grown in sync with the seasons. It is farmed from April to the end of October with a winter break. In three words: Life, Water, Sun.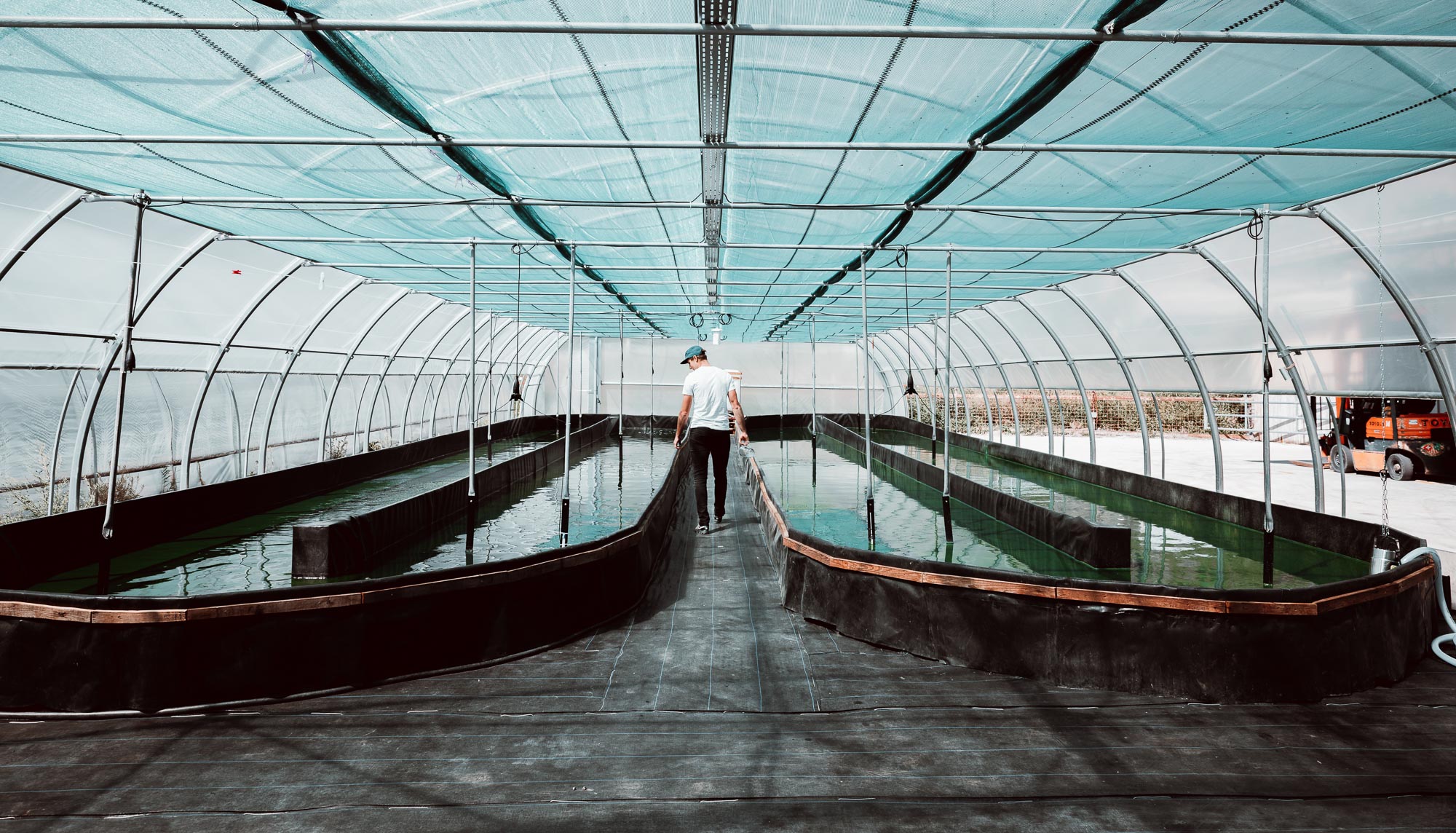 Quantity and quality analysis
A cultivation sample is taken from the middle of the pond. With this sample the population density of spirulina is analysed and calculated in order to determine the optimal date for harvesting.
Microscope
At this stage, a quality control of the spirulina is carried out using a microscope. Every spiral which can be distinguished represents a spirulina.
Filtering
The micro-algae is harvested from the pond with a pump and filtered through a fabric of a very fine-mesh.
Pressing
Spirulina is then pressed by means of a vacuum pump in an equipped packaging room.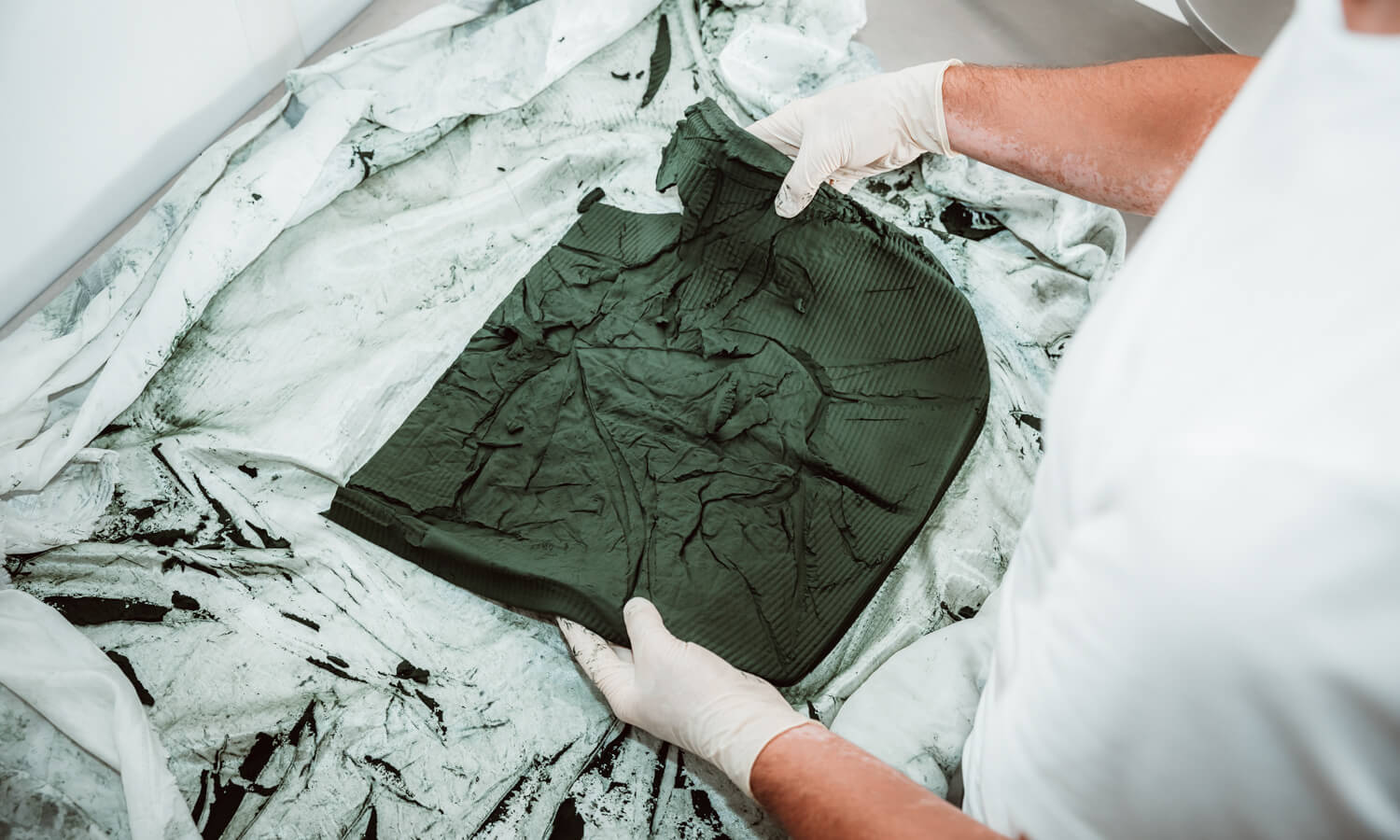 Extrusion
The drained biomass is passed through a hydraulic pusher to obtain fine spirulina filaments.
Oven
The spirulina spaghetti are dried on a low heat (40 degrees Celsius) in order to preserve cellular integrity. We thus obtain an end produt that is highly nutritious and easily assimilated by the body.
Mixture
The flakes are obtained after a fast grinding of the dried filaments
Packaging
All the spirulina produced is packaged on the farm. It is provided in opaque, airtight bags or in recyclable cardboard boxes with a bio-sourced and biodegradable compost cap.
Tasting of the final product
You can mix 3g (1 coffee spoon) into honey, yoghurt, cottage cheese, stewed fruit, fruit juice, smoothies… or sprinkle it on toast or salad.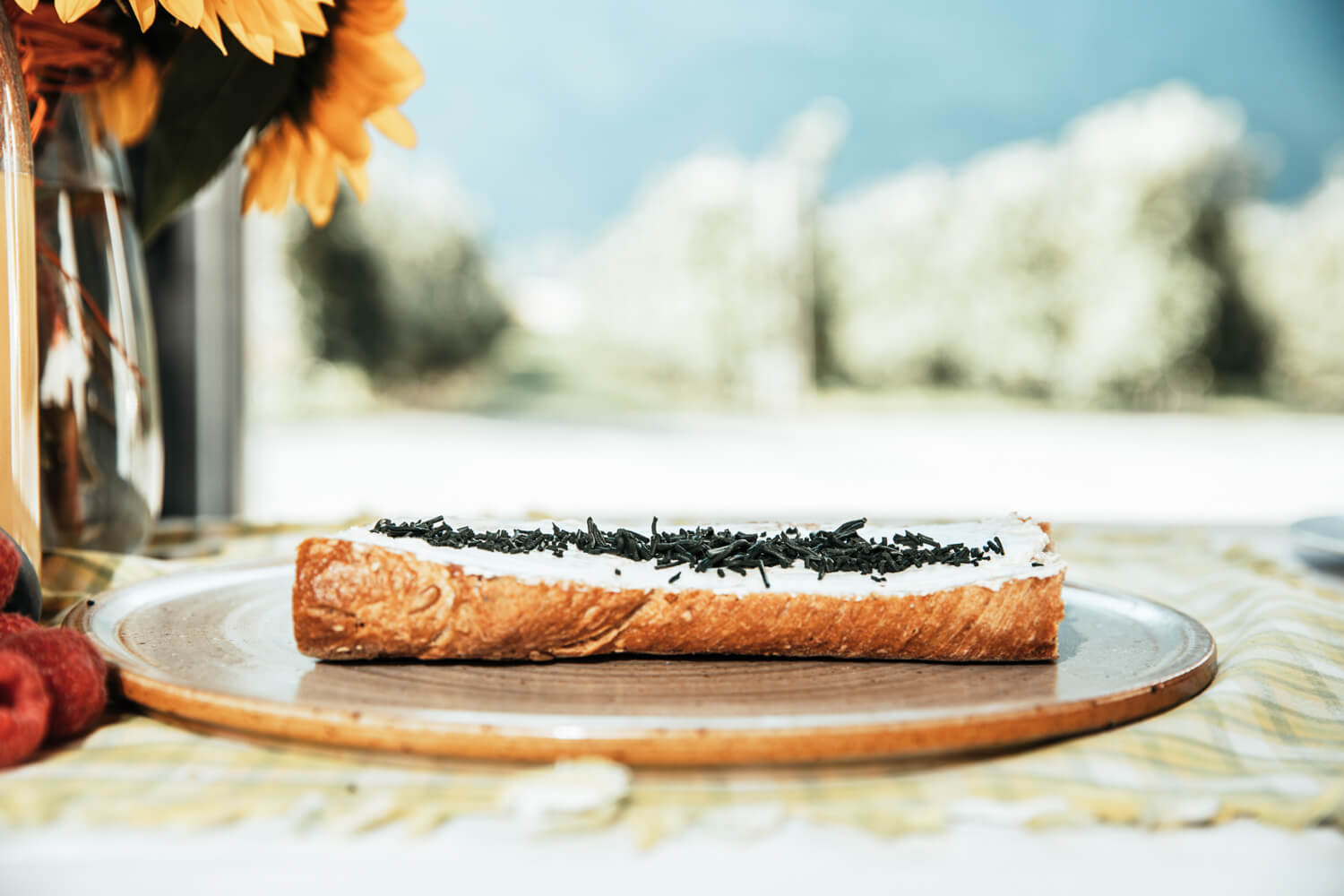 Plein'R sàrl – Robin Dorsaz
Chemin des Marais-Neufs 31
1907 Saxon